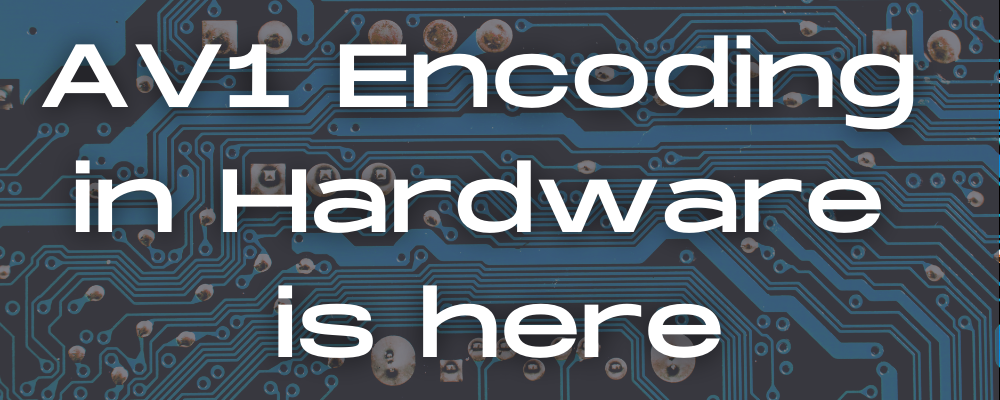 The Hardware AV1 Encoder for the Data Center is here.
NETINT is on a mission to switch the world from software to hardware-based video encoding using ASICs. This will remedy the software squeeze created by growing complexity of new codecs such as AV1, which is increasing faster than the performance optimization of software encoders.
Our all-new Codensity G5 ASIC combines superior AV1, AVIF, HEVC, and H.264 real-time encoding with support for 8K HDR and hardware acceleration for video intelligence, data mining, and other ML and AI applications and services.
Available in a U.2 NVMe and PCIe 4.0 AIC with up to four Codensity G5 ASICs, these ultra-high density video transcoders can be easily installed in any x86 or Arm-based server, allowing up to 100 live 4Kp60 AV1 video streams to be encoded at broadcast quality. This provides an easy upgrade path for transitioning from software to supercharged hardware-based encoding without needing to replace your transcoding and media processing infrastructure.
READ THE FULL PRESS RELEASE
Please complete form to reserve an evaluation unit and get on the list for AV1 updates.