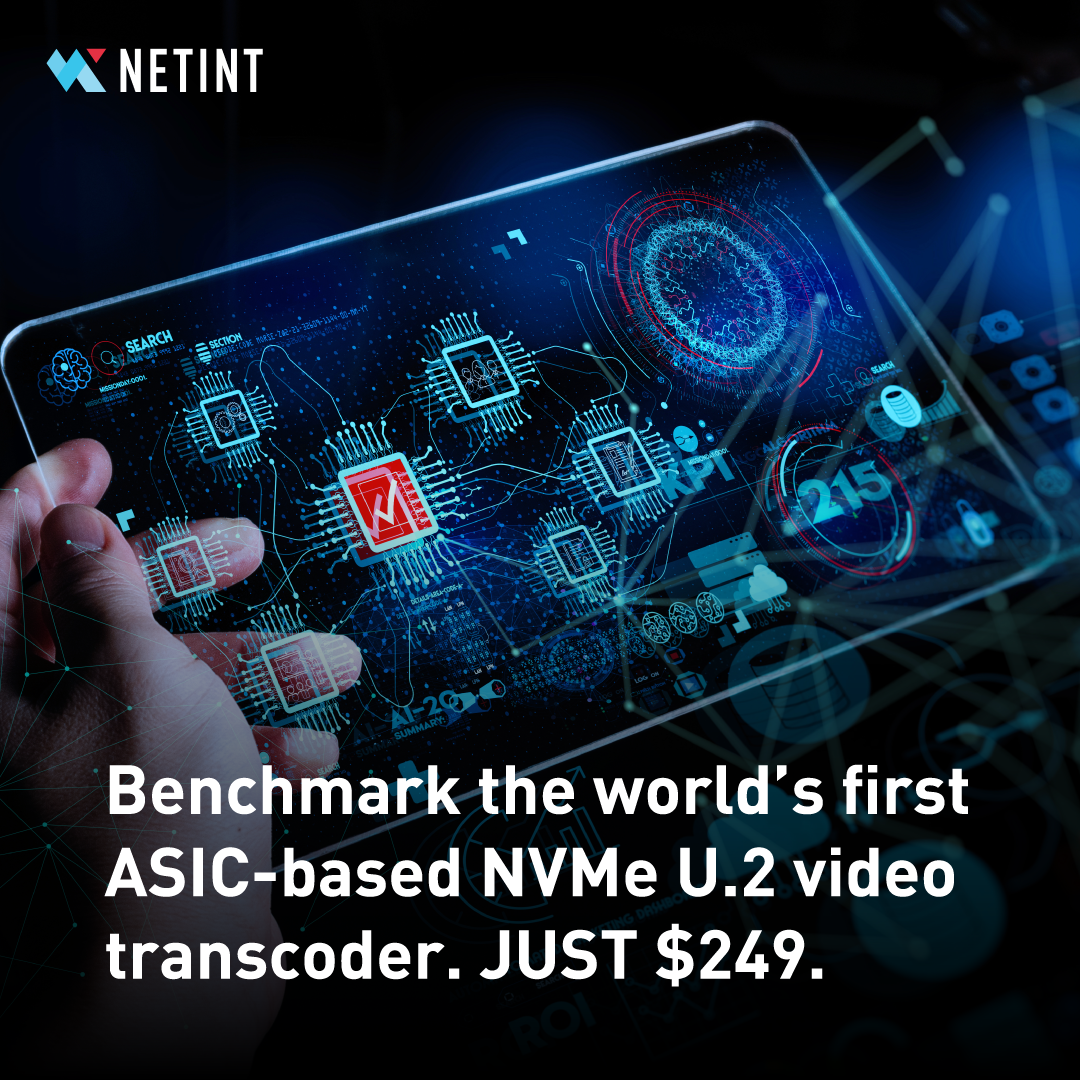 Experience the density and operational cost advantage of NETINT Codensity powered video transcoders so that you can make the switch confidently from CPU and GPU to ASIC-based video encoding. With the Easy Access Program, you can buy up to two Codensity T408 video transcoders for the special price of $249 each.
About the Codensity T408:
Codensity powered video transcoders are built for the data center and can be easily installed without time-consuming rack swaps. The T408 plugs into any available U.2 slot so that you can turbocharge your live video encoding by a factor of ten.

T408 supports HEVC and H.264 live ultra-low latency video encoding up to 4Kp60.

T408 plugs into any standard U.2 NVMe. Works in x86 and Arm-based servers.

T408 is ten times more efficient than CPU-powered software-based encoders while using 95% less energy.

Each T408 can encode eight 1080p30 streams or four 1080p60 live streams using the H.264 or HEVC video codec standards.

T408 is supported by FFmpeg through the available plugin. APIs enable easy integration into any transcoder framework.
NETINT Easy Access Program Details:
Special pricing only available for the Codensity T408 video transcoder.

Limited to two units (T408) per company.

This is a limited-time program and we reserve the right to cancel the program without notice.

Non-business email addresses will not be accepted.

Payment by credit card only.

Shipping charges and taxes not included in the promotional price.
After the completed form is submitted, a NETINT representative will contact you with instructions and to validate shipping information.
Complete form to start the order process. No payment due until the order is verified.